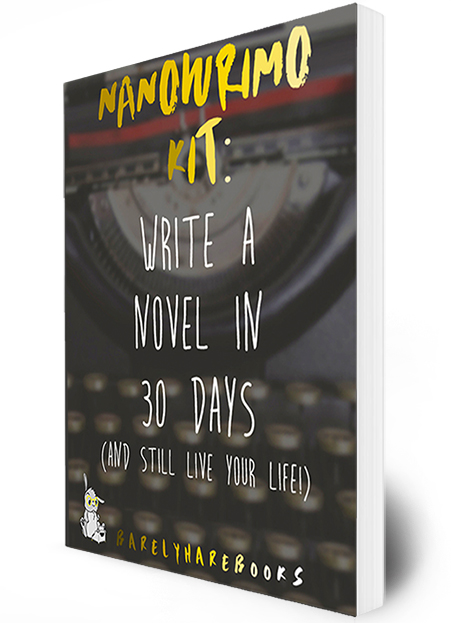 Just because NaNoWriMo is over doesn't mean you have to stop challenging yourself.
Making the commitment to write 50,000 words in 30 days gives you what every writer needs: a healthy challenge aimed to help you focus on your craft. While reaching daily word count is a major factor in this annual event, the main idea is to improve your storytelling technique.
So, if you are a fresh-faced writer or a seasoned author who is looking to:
1) Give focused time and attention to your novel
2) Hone your writing technique
3) Challenge yourself
Then the NaNoWriMo Kit is definitely for you.
But how do you take on such a massive task- that of writing a 50,000-word novel in just 30 days- and achieve it?
What if you are like most writers who still have a day job, a family, and other obligations you cannot simply shove aside to achieve this goal? What do you do then?
Good news my friend: Now, you don't have to choose between keeping your day job and achieving your writing goals.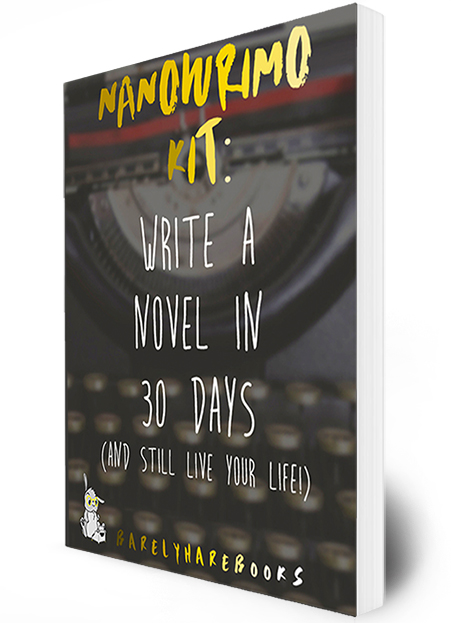 The NaNoWriMo Kit is what every writer (with a life) seeking to achieve their writing goals in 2017 needs!
The NaNoWriMo Kit includes:
A suggested daily word count goal
How to create an outline
Pages for character crafting
Tips for creating powerful sentences
The secret to writing a killer first chapter
Advice on how to edit your manuscript like a pro
How to break into Act 2, or your novel's "middle part"
How to write a satisfying ending for your story
And much more!
But most importantly, the kit includes a tight, organized 30-day schedule that will help you reach your writing goals while keeping your day job and enjoying the nightlife.
Have a sneak peek at what this schedule looks like!: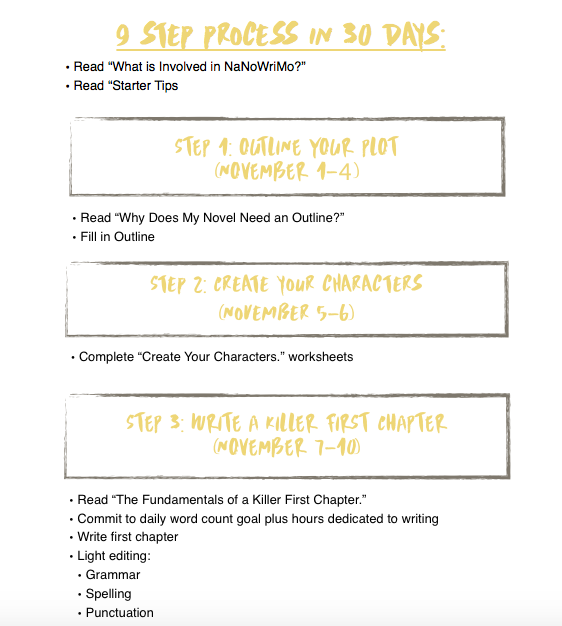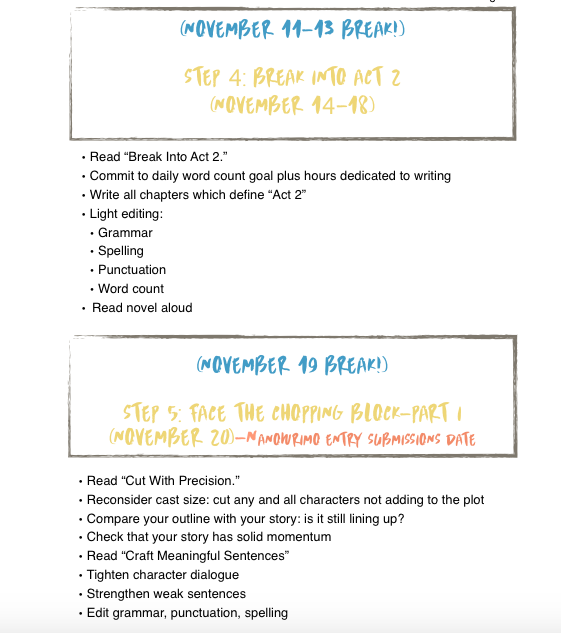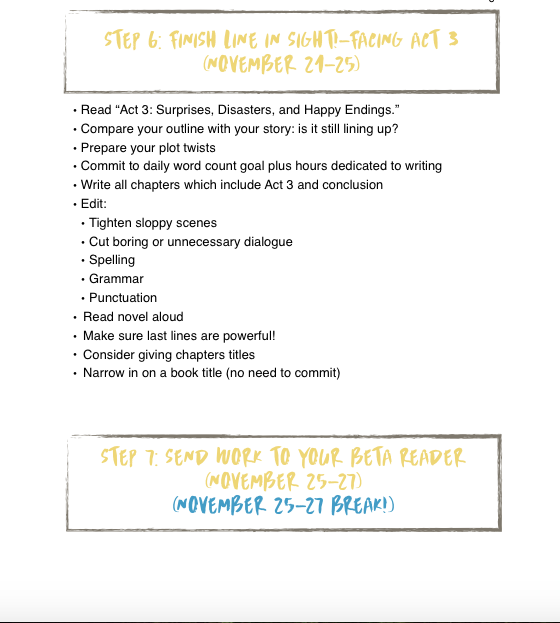 (And this is only half of the schedule included in the NaNoWriMo Kit!)
While The NaNoWriMo Kit is scheduled around the month of November, the organizational tools you need plus the advice and support you seek to achieve success are all current and meticulously suited to help you reach your ultimate goal. 
Do you want to know the best part about the NaNoWriMo Kit?
This jam-packed kit full of helpful resources, strong outlines, and reliable advice is only $5!
So, are you ready to challenge yourself? Are you eager to show off your success and prove to yourself that you are capable of greatness? 
Then grab your copy of the NaNoWriMo Kit today and write with the exciting idea in mind that in only 30 days you'll have your next best novel ready to share with the world!