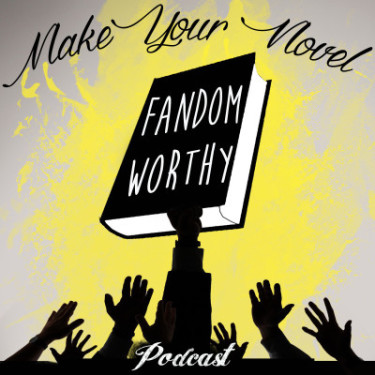 What is the goal of this podcast? You nailed it: to make your novel fandom-worthy. Writers like you and I want to create real, relatable characters that are likewise unforgettable. We want plots that are concise yet interesting and plot twists that elicit gasps! And we want, more than anything, to engage our readers.
This podcast is aimed to help all aspiring authors reach their writing goals. 
Every month I post a new episode based off of my latest blog post article.
If you want to improve your novel and get serious about your writing career but don't have the time to sit and read a blog post, then this is the alternative for you. 
Now you can listen to quality writing advice while commuting to work, doing housework, during your workout routine, or waiting for the kids to come home from school.